Neighbourhoods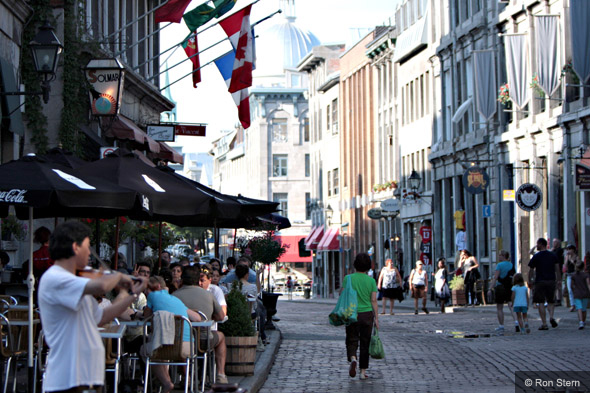 St-Paul Street
On the south side of the Palais des Congrès, the historical centre of Montreal dating back to the 17th Century is filled with quaint streets, shops and galleries, lots of restaurants and cafes. The port has been revitalized and the area offers bicycles for rent. The Science Centre (where an exhibit will be on STI, skin and mucosa) and the Montreal Museum of Archaeology and History are located here. Metro stops include Champ de Mars, Place D'Armes & Square Victoria.
---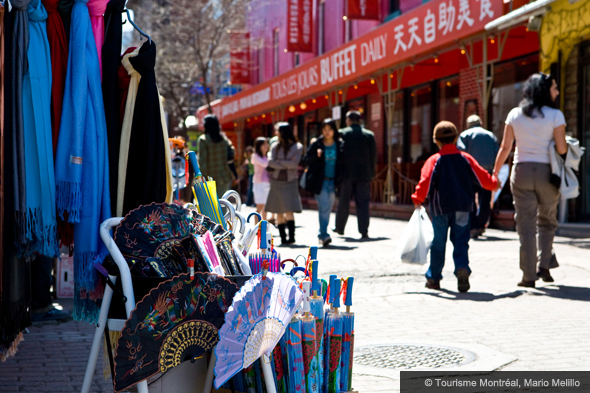 de La Gauchetière Street
On the north side of the Palais des congrès, near the De la Gauchetière Street and around Saint Urbain Street, where Cantonese seafood, barbecue and dim sum restaurants and Vietnamese Ph? eateries are found. Many local Asian-Canadians frequent the area since the shops offer products directly imported from Mainland China or Vietnam that are difficult to find elsewhere in town. Montreal's Chinatown also actively participates in numerous community activities.
---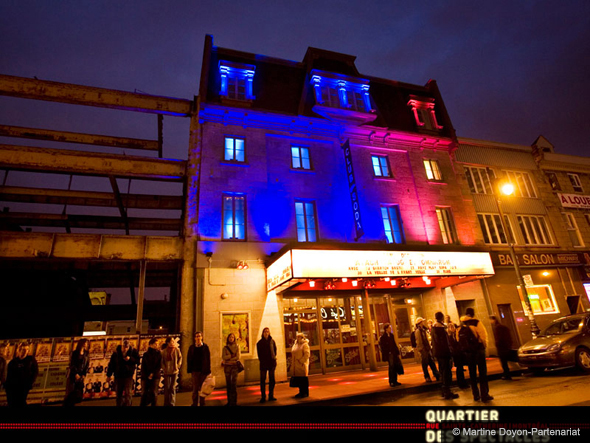 Quartier des spectacles
A century-old tradition of shows and performances in Downtown Montreal makes the Quartier des spectacles the heart of today's cultural metropolis. Within this square kilometer of the city, one can find over 80 cultural venues, including 30 performance halls with almost 28,000 seats. The diverse cultural activities of the neighbourhood unfold in indoor venues as well as outdoors, during major events and internationally known festivals, such as the Jazz Festival. Over 7,000 cultural jobs are found here, from education to creation, cultural production and broadcasting. Reaching out from the central intersection of Sainte-Catherine and Saint-Laurent, the borders of the Quartier des spectacles run along City Councilors, Berri and Sherbrooke streets and René-Lévesque Boulevard.
---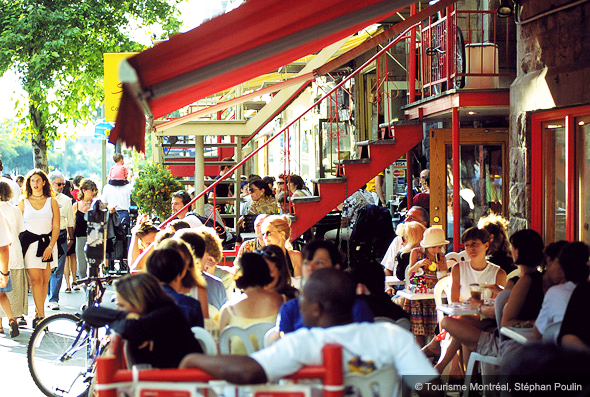 St-Denis Street
Surrounding UQAM (Université du Québec à Montréal) and lower Saint-Denis Street, is known for its theatres, artistic atmosphere, cafés, and boutiques.
---
The Main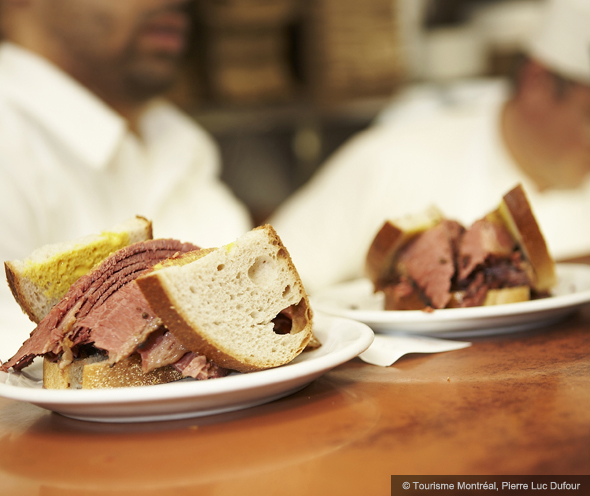 Schwartz
Start at the corner of St. Laurent & Sherbrooke and start walking north (head south and you are in Montreal's red light district if you wish). Montreal's original ethnic melting spot there are lots of trendy restaurants along here as well as the plentiful lower priced restaurants and cafés on the pedestrian streets of Prince Arthur and Duluth. Intriguing shops abound here too. Just below Sherbrooke on St. Laurent is the Just for Laughs Museum devoted to comedy. On St. Laurent north of Pine is Schwartz's (Montreal Hebrew Delicatessen is the official name) where there are always line ups for the fabled smoked meat (forget about cholesterol for one meal – order it medium and be sure to get a side order of fries and sours-try the Black Cherry drink instead of coke).
---
Plateau Mont-Royal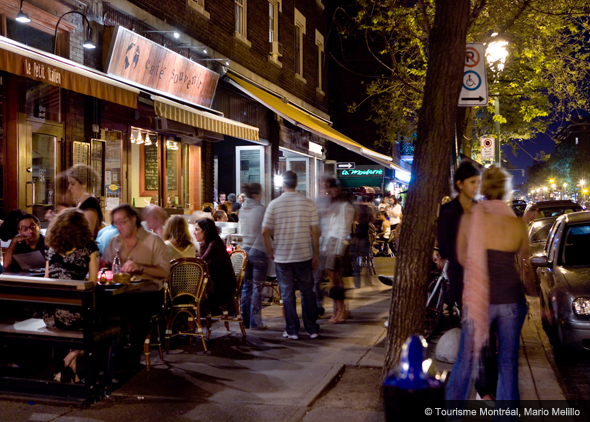 St-Denis Street
Start at the corner of Mont Royal & St. Denis and head either south or north on St. Denis. Originally bohemian and Latin, this area has lots of shops and restaurants. A nice place for a late meal (till 3 AM) is L'Express.
---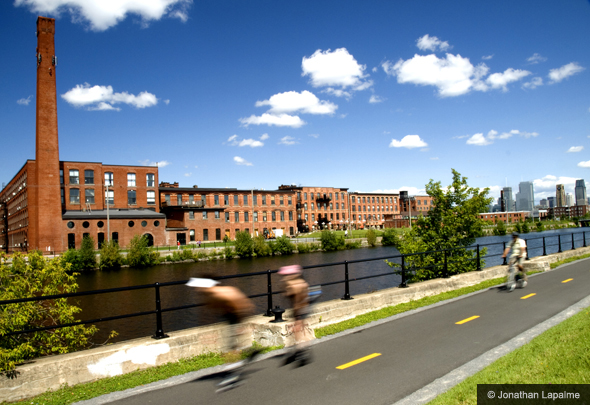 Lachine Canal
The canal was the industrial heartland of Canada in the 19th Century after it opened. The large factories have been converted into lofts for living. Along the canal is a lovely walking and bike path. If you follow the Lachine's canal a bit longer, you will find the famous Fur Trade built in 1803 at Lachine's National Historic Site. The locks still work. You can start in the Old Port and go west. Head towards the bustling Atwater Market to put together a picnic meal.
---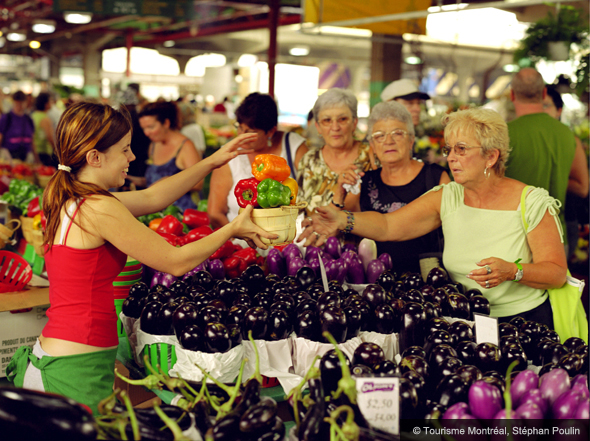 Jean-Talon Market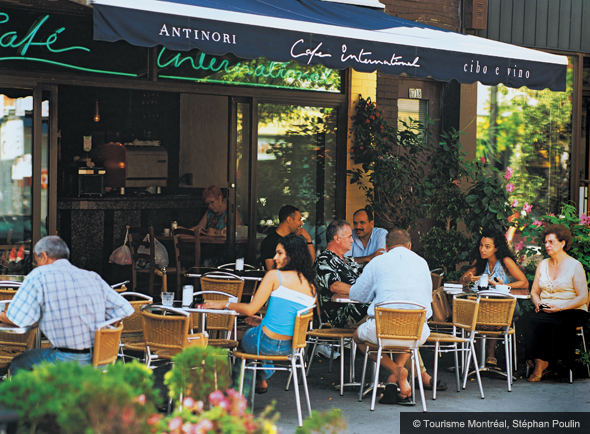 Boulevard Saint-Laurent
Montreal has a large vibrant Italian community centered around the Jean Talon Market with lots of small Italian restaurants and espresso bars. Start at the corner of St. Laurent and Jean Talon. Lucca is where the Italians go for great pasta.
---
Outremont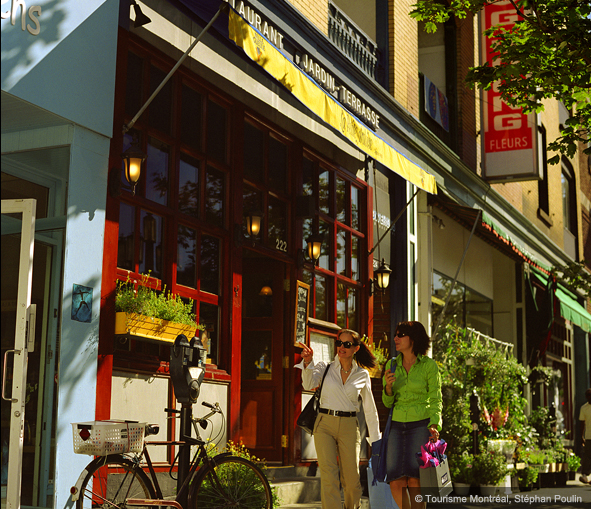 Laurier Street
This borough is inhabited mostly by Francophones and Hasidic Jews. Major thoroughfares include Van Horne Ave. and Côte Sainte Catherine Road, with Bernard and Laurier Streets as the principal shopping and dining areas. The area has some of the most sophisticated restaurants, cafes and shops in Montreal. Beautiful mature trees and parks are found in this neighbourhood.
---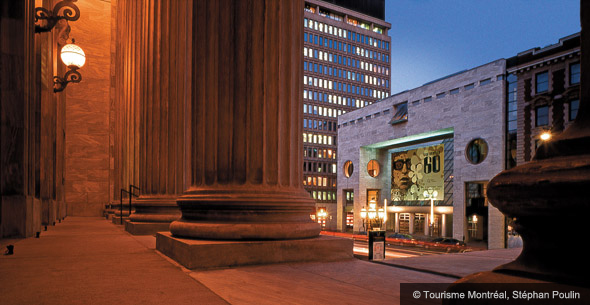 Museum of Fine Arts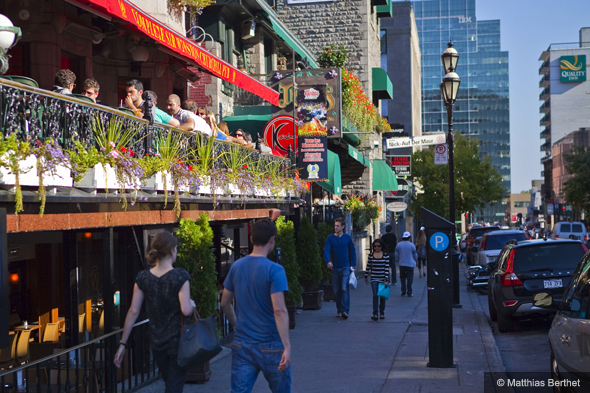 Crescent Street
Montreal's current ethnic melting stew and little edgier and diverse than the other neighbourhoods listed. Lots of lower priced ethnic eateries but the highlight would be the 24 hour bagel bakeries (Fairmont and St. Viateur). Watch them get made and get them hot right out of the oven. Try both and decide which is best. It is a uniquely Montreal experience. Start at St. Viateur and Parc and walk either way on Parc but check out the side streets off Parc. Sherbrooke – Montreal's longest street. Start at University and head west. This was the center of Montreal for its wealthy inhabitants in the 19th century. You will pass McGill University, mansions, upscale shopping, museums (McCord and the Fine Arts). Mountain, Crescent and Bishop streets below Sherbrooke offers lots of dining and clubs.
---
Beach on Île-Notre-Dame
This swimming beach, also known as the Plage Doré is an oasis, with clear, filtered river water and an inviting stretch of lawn and trees; it's often packed in the summer. Lifeguards are on duty, a shop rents swimming and boating paraphernalia, and there are picnic areas and a restaurant.
---
Bicycle Path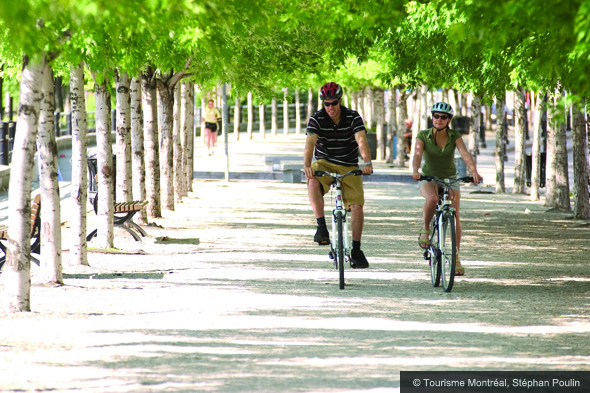 On de Maisonneuve Street (runs from Montreal East to the West). You can rent BIXI bikes and cycle at your leisure.
Museums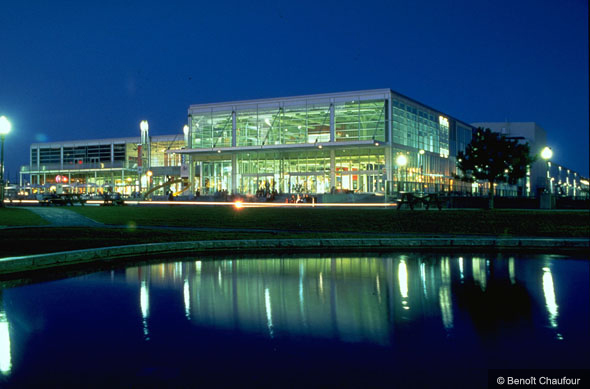 In Old Port, offers a new way of looking at science and technology. IMAX films, movie game and multimedia experiences are amongst the myriad of hands-on activities the Centre has to offer. There will be a great exhibition on human sexuality for 12 years and older. See the animations and the HPV exhibit!
---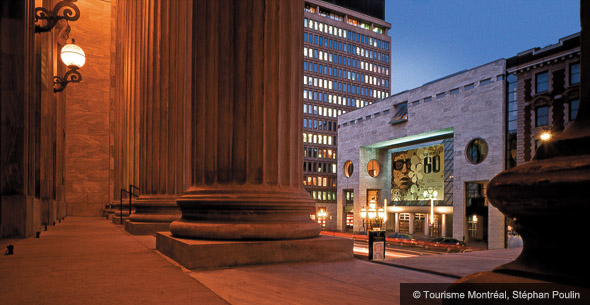 On either side of Sherbrooke at Crescent Street this is Montreal's premier museum. Don't overlook its great collection of Inuit sculptures as well as the private collection of African art of the Guy Laliberté director of the Cirque du soleil in the older building on the north side of Sherbrooke.
---

Don't let the boring name fool you. Built on the site of Montreal's founding in 1642 it's gotten rave reviews and offers a good starting point if you head to the Vieux Port/Old Montreal.
---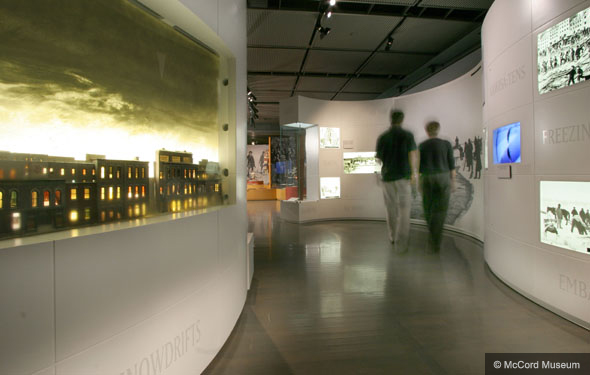 This museum is about every day history-how ordinary people lived their lives. The museum is opposite McGill University on Sherbrooke.
---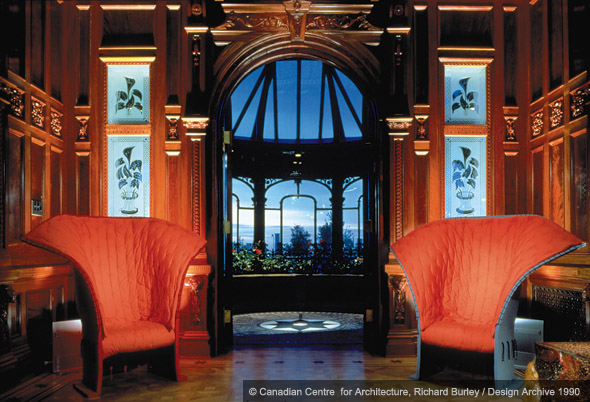 Located on the western edge of the downtown core, this is for the serious architecture buff and is located in the remarkable Shaugnessy Mansion.
---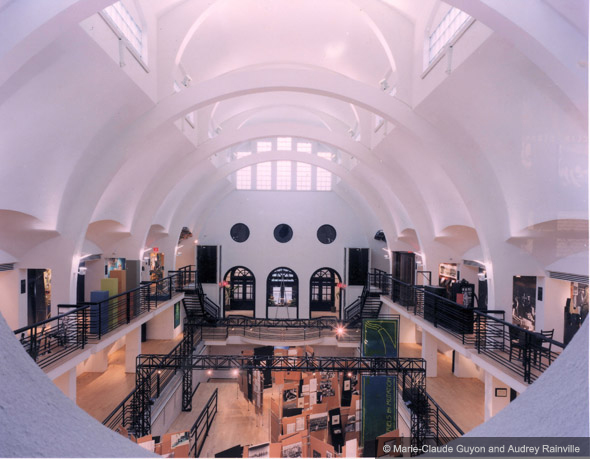 A private, non-profit, educational wildlife park in Saint-Anne-de-Bellevue where you can observe and study indigenous fauna and flora in their natural habitats. Whether you choose to come alone or as a family, you can observe and mingle with wildlife. You'll be able to walk through their aviary, share space with their birds, and admire their raptors uninhibited by restrictive netting. Observe snakes and turtles at your leisure from the ramps and platforms they provide for that purpose.
Shopping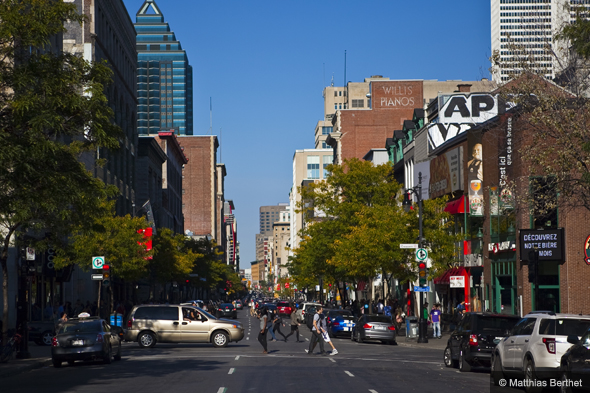 Montrealers like to spend their money and thus shopping is plentiful. The downtown core runs along Ste. Catherine with the best shopping between Guy and University Streets. There are lots of clothing shops for all tastes and budgets. The key department stores are Ogilvy (upscale) and Simon's. To single out bookstores Nicolas Hoare inside Ogilvy's, Chapters and Indigo along Ste. Catherine, Paragraphe on McGill College and the McGill University bookstore (on McTavish) are all great for extended browsing. Sherbrooke Street between University and Bishop also has upscale shopping in particular the Holt Renfrew Department store. Laurier Avenue (between the Plateau and Mile End) on either side of Park Avenue is also a nice place to shop and drop into a café. For wine and spirits connoisseurs the SAQ signature store in the Complex Les Ailes shopping complex on Ste. Catherine near University is your best bet. There is also a great SAQ store on corner of Saint-Jacques and Bleury with local products such as Ice Cider and local wines. For great bargains on brand names for clothing and women's handbags, shop at Winners downtown. They sell brand clothing at great discounts!